Vladimir Zimmerling was born in 1931 in Moscow. He graduated from Moscow School of Arts in 1950 and went to Riga in order to become a pupil of the classic of the European and Russian avant-garde, Theodor(s) Zalkaln(s) (1876-1972), whom he considered the best sculptor in the Soviet Union. He was admitted to the Latvian Academy of Arts and became Professor Zalkaln's pupil. He graduated from the Academy in 1957 (his diploma project was a portrait of Sergei Rachmaninoff), returned to Moscow, joined the Soviet Guild of Artists in 1961 and created many monumental works and interior sculptures including the portraits of Bertolt Brecht, Halldór Laxness, Sergei Eisenstein, David Ostraikh, Fedor Tyutchev, J.S.Bach, Gustave Flaubert, Osip Mandelstam and Michelangelo. His works are exposed in different parts of Russia and in the republics of the former Soviet Union.
A number of Vladimir Zimmerling's sculptures have been bought by the Russian state or are in private collections. His works have been exhibited on numerous exhibitions in this country and abroad, including the notable All-Russian exhibition "Soviet Russia" (Moscow, 1960), the First All-union exhibition of sculpture (1983) and the Second all-union exhibition of tapestry and sculpture (1986). His first personal exhibition was in Moscow 1985, the second one ― in 1999, in Moscow.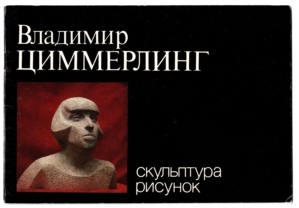 Vladimir Zimmerling had a non-amateur level of proficiency in philosophy and hermeneutics. Already in his early school years in Moscow he showed a serious interest to the history of culture: his pedagogue was Sergei Shpet, the son of the philosopher Gustav G. Shpet (1876 - 1937). In his Riga years, he belonged to the circle of the philosopher Ernst Karpovitz (1892-1976), which whom he discussed the issues in gnoseology and aesthetics. Despite Vladimir Zimmerling early gave up the idea of an academic career, he wrote and occasionally published essays and articles in philosophy, aesthetics and hermeneutics for the most part of his life. In 1974, he wrote an essay devoted on the interpretation of some of the most enigmatic and obscure poems by Ossip Mandel'stam including Grifel'naja Oda, Slepaja lastochka brosaetsa k nogam, Ja slovo pozabyl ― one of the pioneer works in the field. This essay was later published in the Proceedings of the Mandelstam Society. In 1999, he published a book of 33 essays entitled Da i net ne govorite («Do not say 'Yes' and 'No'»). A selection of Vladimir Zimmerling's writings (including his published works and texts not published during his life) was published in 2019 by the publishing house "Nestor-Istoria": Vladimir Zimmerling. Selected Writings. Ed. By Anton V.Zimmerling. Moscow-St-Petersburg: Nestor-Istoria Publishing House, 2019. 540 p., with illustrations.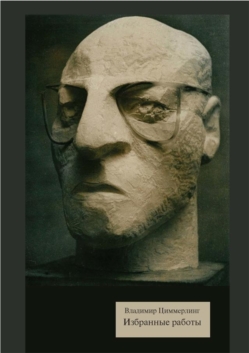 Vladimir Zimmerling's active period as a sculptor covers the time from the middle 1950-s up to 2004. His preserved essays and articles cover the period from the 1960-s up to 2011.
Vladimir Zimmerling was married twice. His first wife was the sculptor and artist Lucia Daugaviete (1926 - 2013). His second wife was the graphic artist and painter Marga Silkina (1929 – 2017). His daughter is the painter Mara Daugaviete .